Watts Working Better Project
Greater Shepparton City Council changed 3,840 street light globes as part of the Watts Working Better Project.
The second phase of the street light change over happened from 17 August 2015 until 28 August 2015. The first phase of street lights were completed in late September 2014
Goulburn Broken Greenhouse Alliance received $2.95 Million of funding from the Australian Government towards the 'Watts Working Better' project.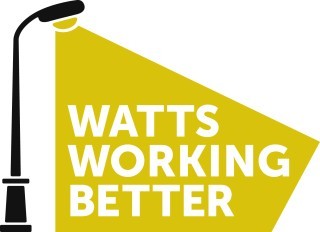 The alliance is made up of the Goulburn Broken CMA, Benalla, Campaspe, Greater Shepparton, Mansfield, Moira, Mitchell, Murrindindi, Strathbogie and partner Wangaratta Councils.
The project involves changing 12,661 street lights to more energy efficient alternatives, reducing energy use by 3,644,863 kWh per year. This will contribute to a reduction in greenhouse emissions by 85,700 tonnes over 20 years and a projected cost saving of $782,921 per year across the nine councils.
All nine councils involved in the project will also contribute council funding to the project with the overall project cost $4.68 Million dollars, saving councils over $15.6 Million over a 20 year period. Watts Working Better has the greatest potential for energy and greenhouse savings of any efficiency project
For more information and when your street lights will be changed over visit the Watts Working Better website.
Frequently Asked Questions
Download the following document for answers to Frequently Asked Questions.