Neighbour Day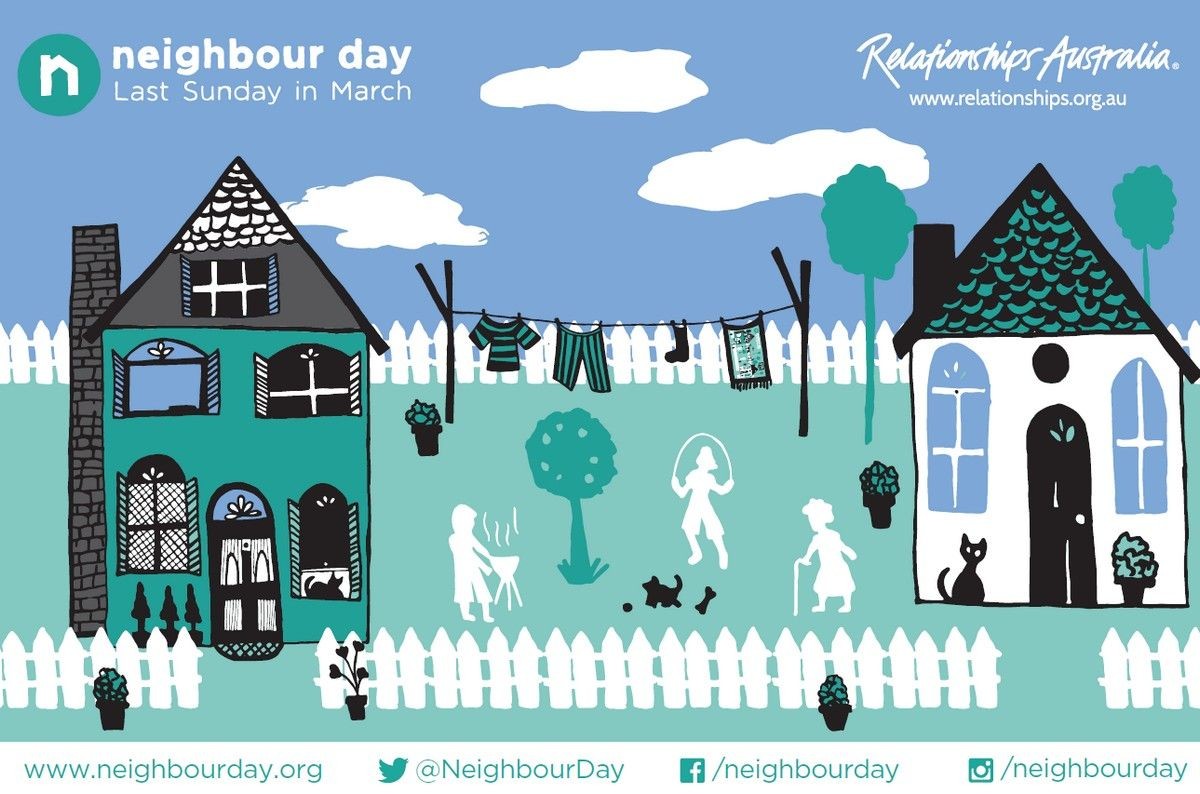 Neighbour Day is an annual celebration of community, held on the last Sunday in March each year. Neighbour Day is an opportunity to celebrate your local community and welcome new neighbours to the area.
How can I get involved?
Participating in Neighbour Day is easy and free. Here are some ways to get involved.
Go out to say hello to your neighbours
Invite a neighbour to your home for a 'cuppa' and a chat
Plan a BBQ, picnic in your street or at a park nearby and invite your neighbours
Organise a game of street cricket or lawn bowls or organise an afternoon of traditional games – egg and spoon race, sack races etc.
Introduce yourself to someone new!
Be creative, there are lots of different ways you can celebrate Neighbour Day. If you get stuck, the Neighbour Day website has heaps of ideas in how you can celebrate the day. Don't forget to register your event!
How to get involved
In 2017, Neighbour Day's annual theme is: 'The Importance of Social Connection for the Elderly.' The 2017 theme aims to encourage all Australians to reach out to older people in their neighbourhoods, particularly those who live alone.
To promote Neighbour Day in 2017, Greater Shepparton City Council have developed a booklet that will be distributed to older residents across the municipality. The booklet outlines the benefits in getting to know those who live around you, tips on how to reach out to your neighbours and keeping yourself safe. The booklet also outlines information about services available to older residents in Greater Shepparton.
A copy of the booklet is available for download below or from reception at Council's Head Offices at 90 Welsford Street, Shepparton.