Ardmona Township Entry Signs
Greater Shepparton City Council is seeking feedback from the Ardmona community regarding your preferred design for the Ardmona township signs and also the locations where these will be installed.
The designs and location options proposed were developed from feedback received from community members during the first consultation stage undertaken in December 2018.
Design options
There are three shortlisted designs, each with options for new or reclaimed iron highlights. You can view the designs below before casting your vote via the survey link at the bottom of this page. Click each design to see an enlargement.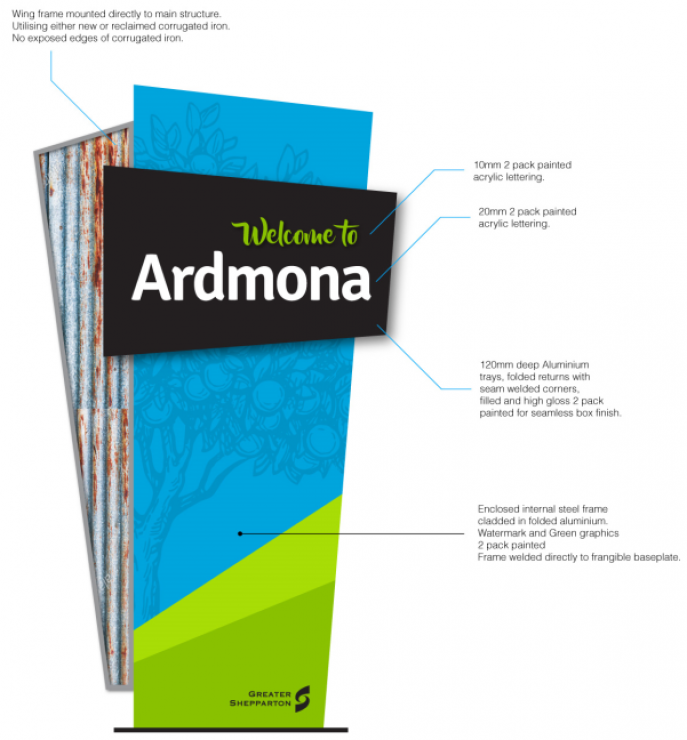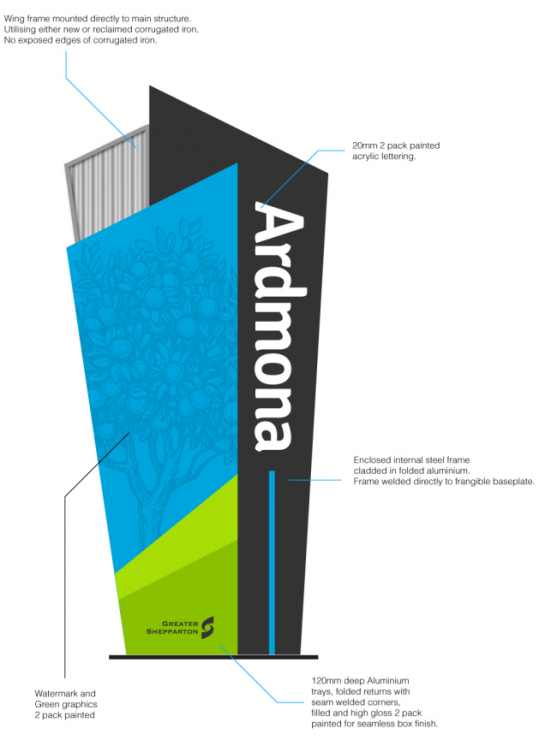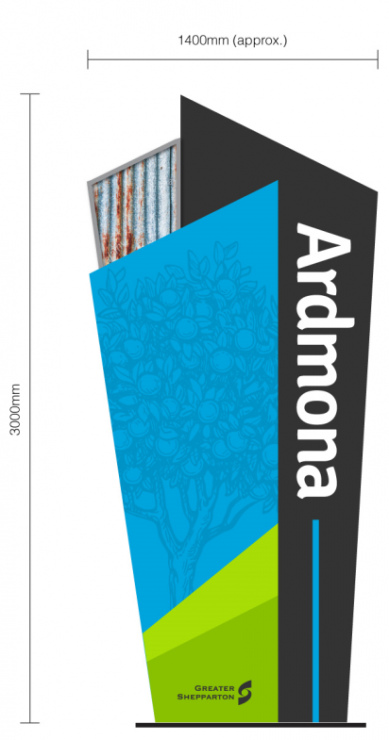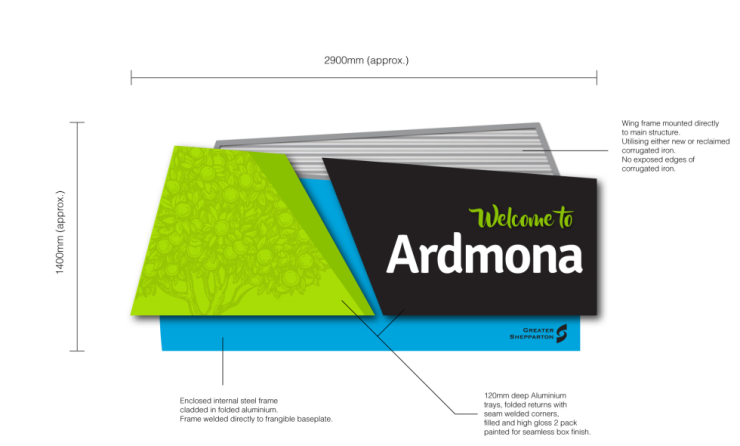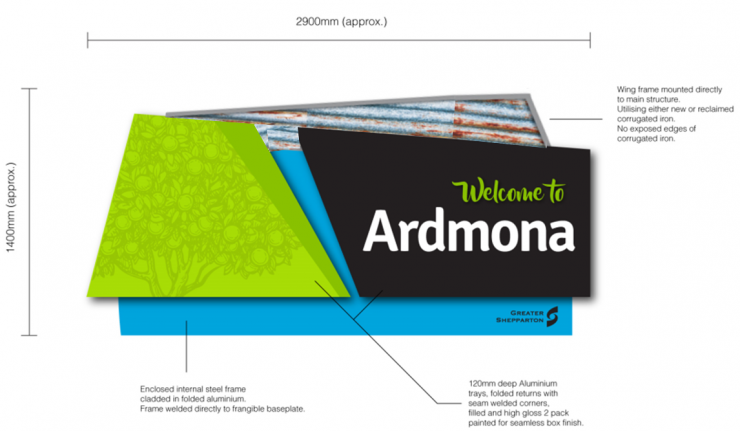 Location options







How to vote
The sign design and locations which receive the highest number of votes will be manufactured and installed accordingly.
Please note that the final position of the signs at the preferred locations must also be informed by any underground services and requirements of relevant authorities such as VicRoads.
Voting will be open until 4.00pm on Friday 29 March 2019.
Please click on the link below to complete the online survey or contact the Projects Department on (03) 5832 9700 or email projects@shepparton.vic.gov.au if you would prefer to receive a hard copy survey.