Fraser Street Toilets
Greater Shepparton City Council is undertaking an exciting redevelopment of the Fraser Street Toilets from March 2017.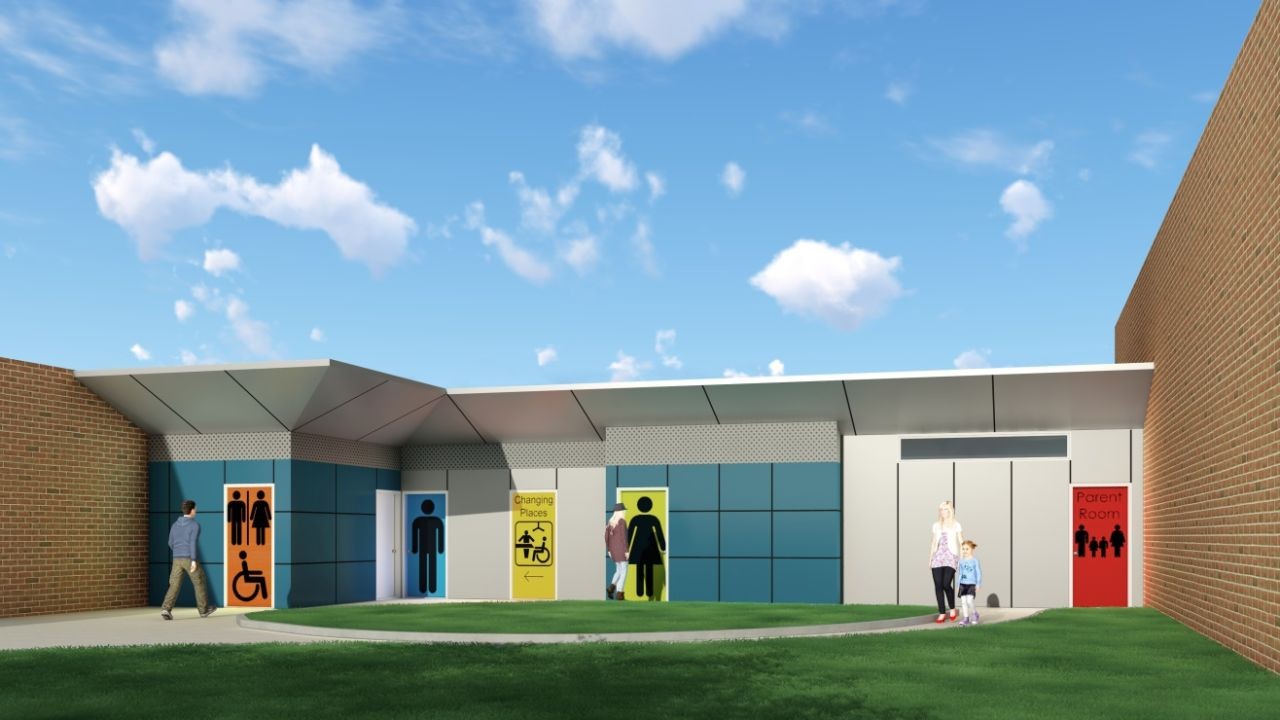 The current building will be demolished and the new building will provide a clean, modern and comfortable facility for the CBD shoppers and visitors, compliant to current accessibility standards providing ease for those with a disability and the elderly.
Crow Constructions will be undertaking the works estimated to be completed in July 2017.
Project progress so far
The construction of the key components of the new building have been completed, including concrete slab, steel and timber frames, roof trusses and sheeting and installation of services.
Plastering is complete, external battens have been installed and doors hung.
Upcoming works in late June include installation of eave lining, floor coverings and wall tiling.
Key features of the new facility
Changing Places toilet
Unisex accessible toilet
Male toilets with one ambulant toilet
Female toilets with one ambulant toilet
Parents' room including feeding rooms, a toilet and baby change facilities
Landscaping to front of facility
New access to the facility
Impact on parking
Throughout the construction period there will be an impact on parking availability and an increase in traffic to the Fraser Street carpark. Council apologises for the inconvenience this will cause to businesses and the community, however it is necessary in order for contractors to access the site and complete the construction works.
Project timelines and alternative toilets
Demolition and construction commenced in March 2017 and completion is estimated for July 2017.
Temporary toilets will be provided in Fraser Street and the Stewart Street carpark during the construction period. An alternative accessible toilet, baby change facility, male and female toilets are located in the Harris Scarfe Shopping Complex.
For more information
For further information about this project, please contact:
Paul Elshaug
Project Manager
Greater Shepparton City Council
Phone: 03 5832 9485
Email: paul.elshaug@shepparton.vic.gov.au
Updates