Draft Play Space Strategy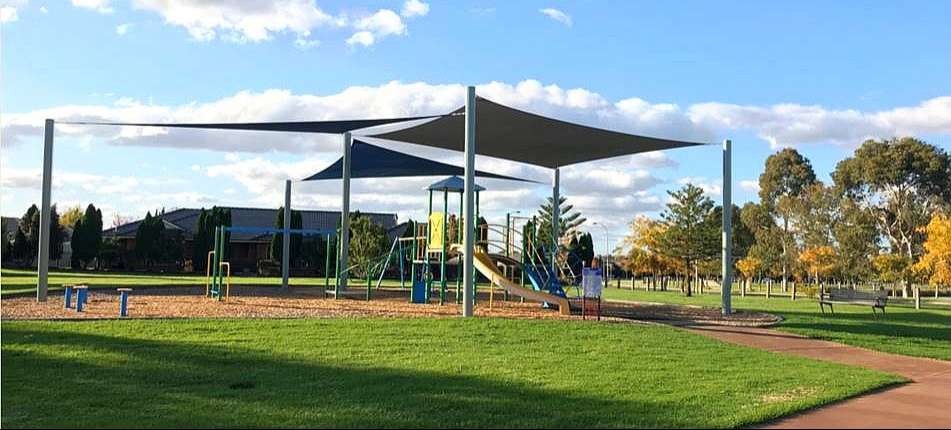 Council's Play Space Strategy has been prepared to provide strategic guidance and direction to Council for the future provision and development of play spaces through Greater Shepparton until 2030.
It is important that Council reconsider its current approach of installing generic standalone playground units in every neighbourhood park and re-focus the emphasis on variety and quality of provision rather than quantity. For example, a slightly larger play space that offers a variety of play experiences may take a little longer to develop, but will provide greater value than five small parks that are underutilised.
Greater Shepparton currently has 88 play spaces, with this number expected to increase over the next 15 years.
Council's vision for play is: Play should be fun and engaging, inclusive and non-prescriptive, cater for all ages and respond to the needs of the community.
You are now invited to have your say on the Draft Play Space Strategy:
Submissions close on 7 December 2020.
Frequently Asked Questions
What is the difference between a playground and a play space?
A playground generally refers only to the play equipment. A play space is an area that provides a range of play experiences in play equipment, natural play elements, run about spaces with varied supporting infrastructure (seating, drinking fountain, gardens, trees etc).
Why don't all play spaces have shade structures?
Council uses a mixture of shade structures and natural shade. Shade structures are provided at all regional play spaces and at some district and neighbourhood spaces where community need has determined necessary.
Shade structures have high upfront costs, as well as ongoing maintenance costs. They are also subject to high levels of vandalism and not all sites can cater for a shade structure. Shade structures for district and neighbourhood parks will be considered on a case by case basis.
Please remember to follow the recommendations from the Cancer Council in relation to being Sun Smart, particularly during the warmer months.
Why aren't all play spaces fenced?
First and foremost adult supervision is always required in play spaces. Fencing of all play spaces can limit where play can take place and loses the open space feel. Some alternatives to fencing can include garden beds and landforms as barriers or even partial fencing to reduce the 'cage' like feel.
Fencing is provided in areas that are assessed as being too close to a hazard or a high risk area or dependent on community need.
Why are there public toilets at some play spaces and not others?
Regional play spaces must include access to a public toilet facility, however they are not deemed necessary for all district and neighbourhood spaces for a variety of reasons including, shorter lengths of time spent at these play spaces and proximity to home and/or other public toilet facilities.
Council's Public Toilet Strategy aims to provide a network of public toilet facilities and ensure placement best meets community needs.
Download the Draft Strategy
Download the Draft Play Space Strategy via the link below. Printed copies can be made available on request.
Have your say
Help shape Greater Shepparton. Have your say by filling in the feedback form below.
* Fields marked with an asterisk are required.