Shepparton Aerodrome Works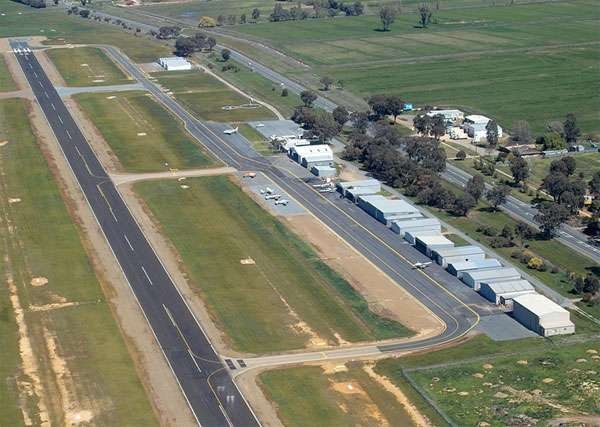 This project involves the construction of a northern taxiway, helipark and renewal of the existing fencing at Shepparton Aerodrome to comply with Civil Aviation Safety Authority (CASA) requirements and improve safety of the Aerodrome users.
Background
Shepparton Aerodrome is a regional registered aerodrome, owned and operated by Greater Shepparton City Council and regulated by CASA. Shepparton Aerodrome has approximately 4,500 aircraft movements along taxiways and runways per annum.
In the 2018/2019 financial year, collectively, the Royal Flying Doctors Service and Ambulance Victoria fly 289 fixed wing aircraft flights and 58 Helicopter flights into Shepparton Aerodrome each year.
Greater Shepparton City Council is required to provide an aerodrome that is compliant with the Civil Aviation Safety Regulations 1998 (CASR) and the Manual of Standards MOS139.
A surveillance audit undertaken in August 2017 by CASA identified a non-compliance to the MOS139 and a non-conformance notice was issued to Council. This was issued against the existing northern taxiway due to the limited manoeuvring and restricted area.
Description of works
The works will include (but are not limited to) the supply of materials and upgrade of the Northern Taxiway and Concrete Helipark at the Shepparton Aerodrome including:
Preliminaries
Demolition of existing infrastructure and dispose off-site
Relocation of existing services
Supply and install drainage including oil trap as applicable
Construction of taxiway pavement and helipark base
Supply and lay asphalt or concrete as applicable
Construction of fencing around the Shepparton Aerodrome
Timeline
Project Start: Late April 2021
Project Completion: June 2021 (anticipated)
Plans