Dookie-Cosgrove Rail Trail (Stage 2)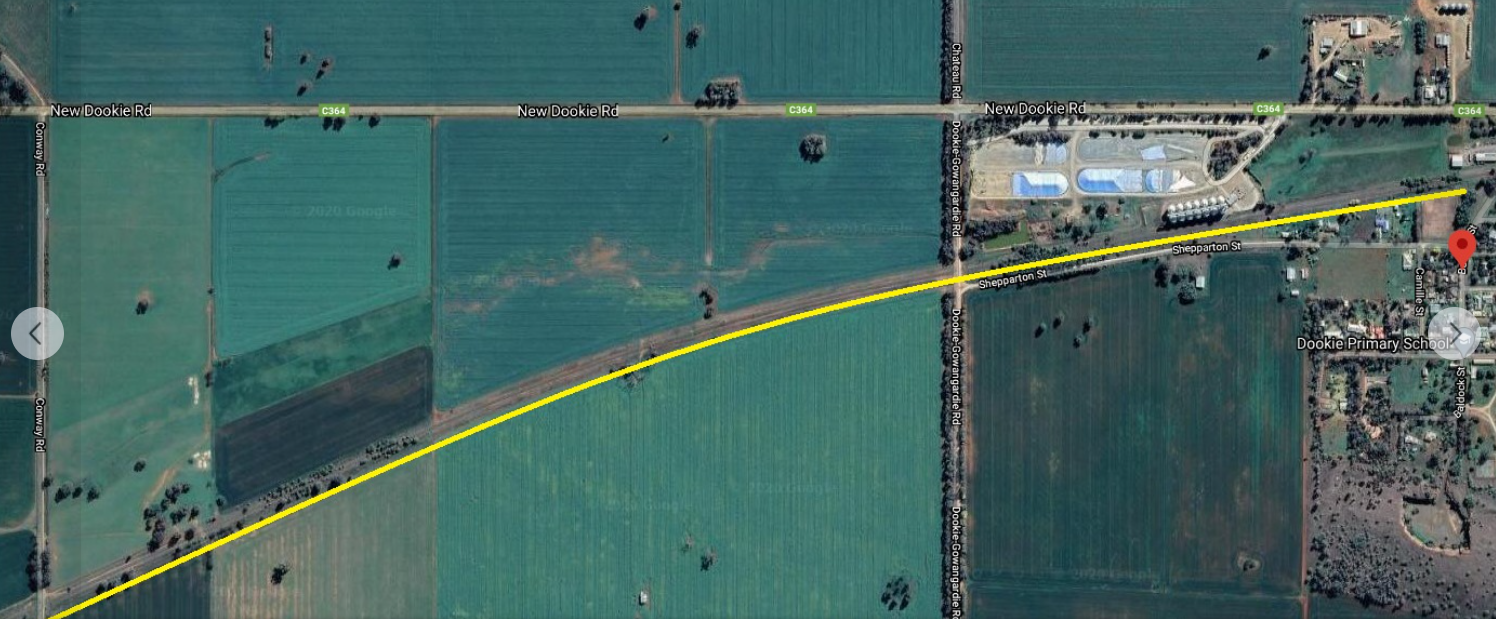 The Dookie Rail Trail traverses classic Australian cropping landscape from Dookie. With a wide sealed surface, it is well worth a visit if in the Shepparton area.
Local residents formed the Friends of Dookie Rail Trail group to encourage Greater Shepparton City Council to take out a lease on this section of the rail corridor and the rail trail with stage one completed in early 2010 and launched in November 2011.
The recently constructed Stage 2 adds an additional 3.1 km to the existing trail to the west from the CWA Gardens to Conway Road
The branch line to Katamatite was constructed by the Yarrawonga Shire in 1890 and taken over by the Victorian Railways in 1892. The railway was closed in 1986 and the rails removed shortly after. The branch line from Shepparton to Dookie has been out of service for approximately 10 years, however, the rail formation remains.
Stage 2 planning began in 2011 as part of the Dookie Community Plan and advocated to be included in Council's 10-year Capital Plan.
Advocacy has been generated by Dookie Lions Club, Friends of the Dookie Rail Trail and the Dookie & District Development Forum.
The total cost of Stage 2 is $550,000. With $275,000 from Federal Government grant from the Regional Jobs and Investment Packages in 2018, Council will contribute the remaining $275,000.
To celebrate the continuation of the path, an open day for local residents and the community will be organised on completion of the project.
Construction began in April 2020 and was completed in March 2021. Walkers and bike riders can now ride further on the extended Dookie Rail Trail and enjoy the great outdoors while taking in the great landscape along the Trail.