The upgrades will ensure it provides safe traffic access between Mooroopna and Kialla for the next 2-3 years.
History
The timber trestle bridge next to the old Mooroopna post office was built in 1877-8 under the supervision of Patrick Robertson, Clerk of Works. Timber from an earlier bridge across the Goulburn River near its junction with the Broken River (Tanner's Bridge) was used in its construction.
The Mooroopna-Kialla Bridge originally had a central drawbridge that could be lofted to allow the passage of steamers to and from Echuca, which occurred spasmodically between 1875 and 1904. The drawbridge was replaced by a rigid centre section sometime later, and this replacement section was badly damaged in the 1974 floods and rebuilt.
In 2012 some support pylons were reinforced with steel plating.
The most recent bridge inspection highlighted issues with certain critical components of the bridge and Council will be undertaking repairs on these prioritised members only at this stage.
Cost
The current bridge repairs are anticipated to cost $250,000. Council will fund the repairs from the Bridge renewals budget.
FAQs
Why is this work being done?
The bridge is structurally unsound and needs upgrade works to ensure it is safe to remain in use. The alternative to upgrading the existing bridge is to close it.
Why can't we just replace the bridge?
The planning, consultation and cost for a new bridge is significant and there are numerous examples of this across our region, for example the Echuca/Moama Bridge. Council's preliminary estimates for the replacement of the bridge is in the order of $7m (in current day $'s) however this is highly dependent on the final alignment and configuration adopted. As demonstrated by other similar bridge projects the lead time for planning and securing adequate funding is significant and the bridge is a vital link across the Goulburn River and these works are required to ensure the maximum life of the bridge is achieved.
Who is undertaking the work?
Council has engaged various contractors to carry out the different components of the bridge works. It includes local and non-local companies.
How will the bridge upgrade be funded?
Council will fund these repairs
When will the work start and finish?
Stage 1 – 13 July to 1 August 2020
Stage 2 – Oct 2020 (TBC)
Stage 3 – Jan 2021 (TBC)
What are the alternatives to using the bridge?
While the bridge is closed, people travelling between Kialla and Mooroopna will need to go through Shepparton. We request you plan your travel during the works.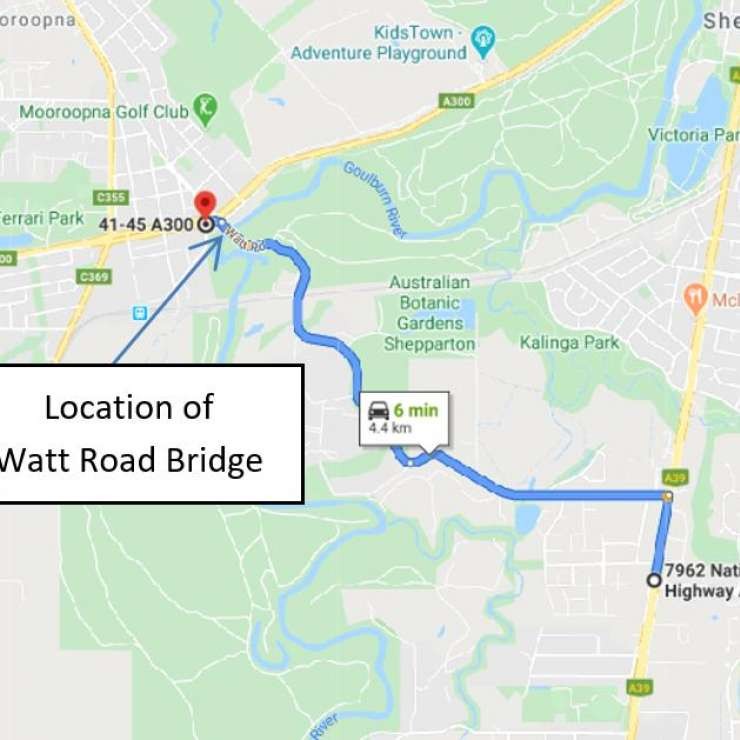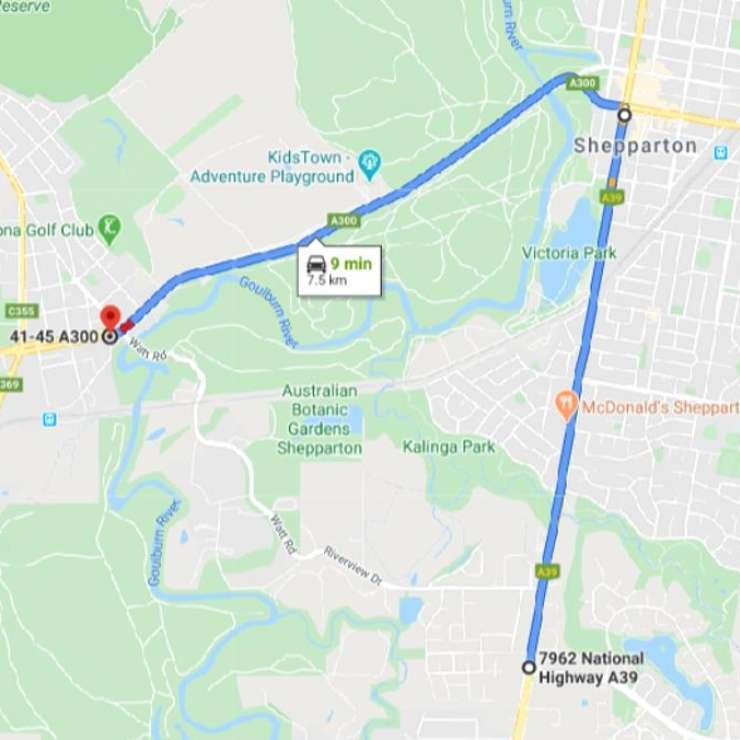 Another alternative is travelling via Toolamba.
Council appreciates the inconvenience this closure will cause for local motorists and thanks the community for their ongoing patience.
How can I keep up to date on what is happening?
Subscribe to our email list in the box on the right of this page and we will send emails with news and information.
For more information
For further information please contact:
Saleem Shaikh
Project Engineer
Greater Shepparton City Council
Phone: (03) 5832 9700