Off-Leash Dog Park
Ducat Reserve on Paterson Road in Shepparton has been selected as an off-leash dog park.
The park will be monitored carefully by Council's Animal Management team. To ensure the success of the park, residents need to ensure rules are obeyed.
Greater Shepparton City Council recognises an off-leash dog park is beneficial for the health and wellbeing of dogs.
Location
Ducat Reserve, Paterson Road, Shepparton
Rules
Keep your dog under effective control.
Ensure your dog is wearing its current registration tag.
Supervise children carefully around dogs.
Children under 16 must be supervised by an adult.
One adult should supervise no more than two dogs.
Remove your dog if it becomes aggressive.
Owners must clean up after their dogs.
No smoking.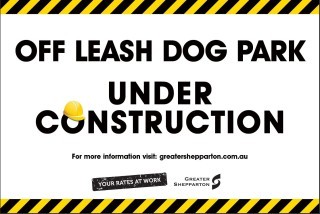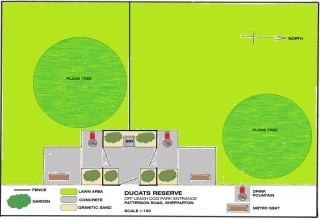 Construction works
Greater Shepparton City Council contractors will begin ground works on Monday 1 June, 2015 at the off leash dog park in Ducat Reserve to make it a permanent site.
Works will include permanent fencing, signage, bins, seating, drinking fountain and car parking spaces.
At times Council will require the site to be closed to allow for works to be completed but we will advise users on the Council website and Facebook page. In most instances Council will be able to have half the off leash dog park open, while works occur at the other side.
Works are due to be completed by late June but as we are coming into the cooler months wet weather may impact construction. Once the site is made permanent the same rules apply from the trial including all dogs need to be registered to ensure everyone can enjoy the area at the same time.
For more information call Council offices on 03 5832 9700.