Jobs and Careers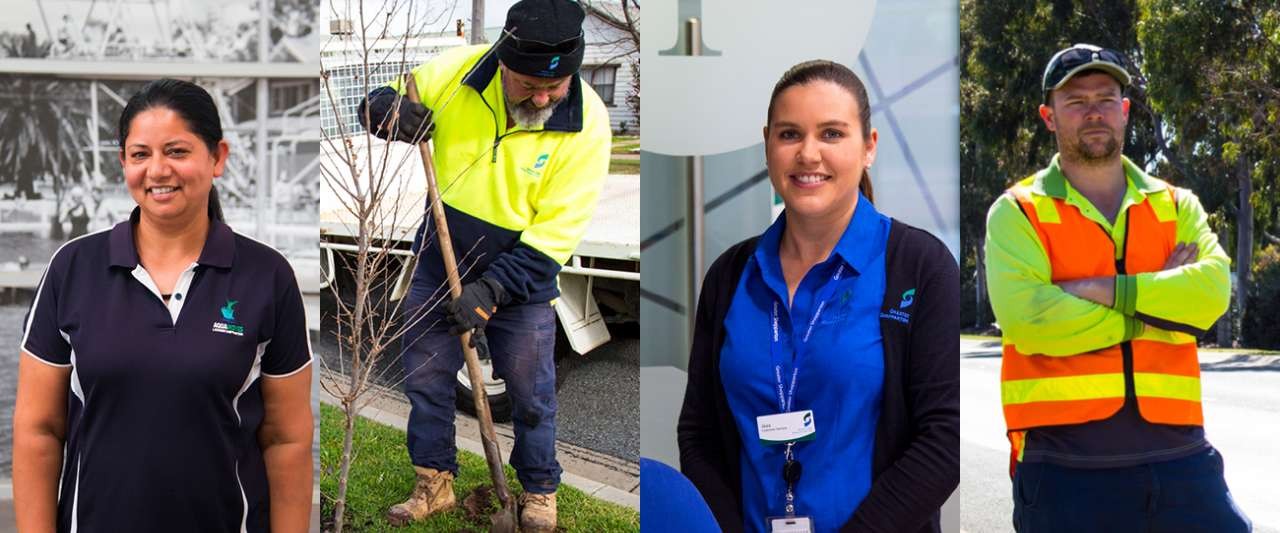 Council operates a fair and open recruitment process and is an equal employment opportunities employer. Check here often for details of current employment and work experience opportunities with the Greater Shepparton City Council and associated programs.
Working for Victoria
If your employment has been impacted by coronavirus (COVID-19) and you are looking for work with the Victorian Government's Working for Victoria initiative, please visit the vic.gov.au/workingforvictoria where you can learn more about the initiative and register yourself online. All applications for employment through this program must go through this process.
Should you have any queries in relation to the Working for Victoria program or seek further assistance with the registration process, please contact Project Manager Liam Moller on 03 5832 9700.
Some of the jobs we have available include:
Administration
Arboriculture
Building, refurbishment
Cleaning
Concreting
Digital media
Landscaping
Litter removal and cleanup
Maintenance
Marketing and communications
Painting
Parks and gardens
Project work
Road works
Sportsground maintenance
Fleet and stores support
Vehicle cleaning
Download the simple step-by-step registration guide for Working for Victoria below, or continue on for Council's regular job opportunities.
العمل لدى فيكتوريا - دليل التسجيل خطوة بخطوة - عربي

کار برای ویکتوریا - گام به گام - راهنمای ثبت نام - دری

درخواست بلده کار - 6 مرحله ساده