Shepparton Regional Saleyards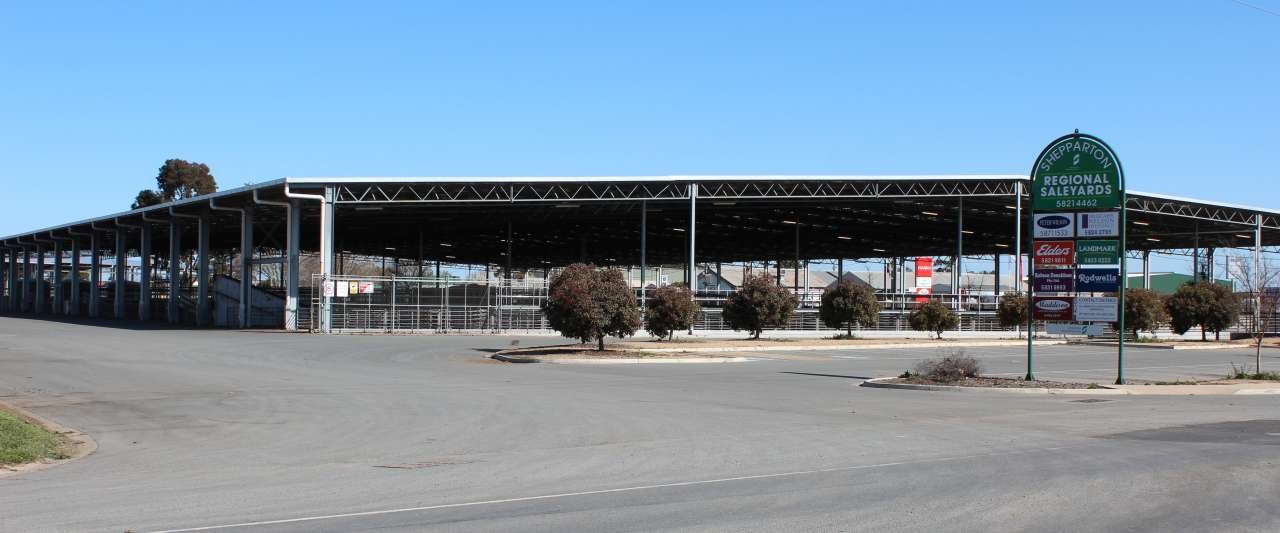 The Shepparton Regional Saleyards is a modern facility with an emphasis on providing a comfortable environment for clients, agents, staff and stock.
Services
Roofed sheep and cattle yards with soft standing pens
NSQA certification
Avdata-operated truck wash
Comfortable and convenient cafe
The saleyards operation is subject to ongoing improvement strategies, and provides user friendly management.
Sales
Following is a timetable of the various sales that occur regularly at the Shepparton Regional Saleyards.
Monday

Calves - 10.00 am
(During peak season - Please phone Saleyards Management to confirm days and times.)

Tuesday

Cattle - 8.30 am

Friday

Sheep / Lambs - 10.00 am
Store sales follow vealers on Tuesday. Special sales are held by arrangement.
Roofed Cattleyards
Roofed cattleyards provide a further incentive for cattle care at the Shepparton Regional Saleyards, providing the most up-to-date selling environment for your stock. The yards provide soft standing pens to ensure cattle remain calm and comfortable, and in the best condition. The conditions also contribute to the comfort of clients and staff.
Agents
The agents operating through the saleyards are:
Location
The Saleyards are located at 48 New Dookie Road, Shepparton.
Contact Information
For information about the Shepparton Regional Saleyards, contact:
Australian Saleyard Management Unit Trust
Office: (03) 5821 4462

Brendan Carey
Mobile: 0474 822 846
Email: bcarey@scanclear.com.au