Waste and Recycling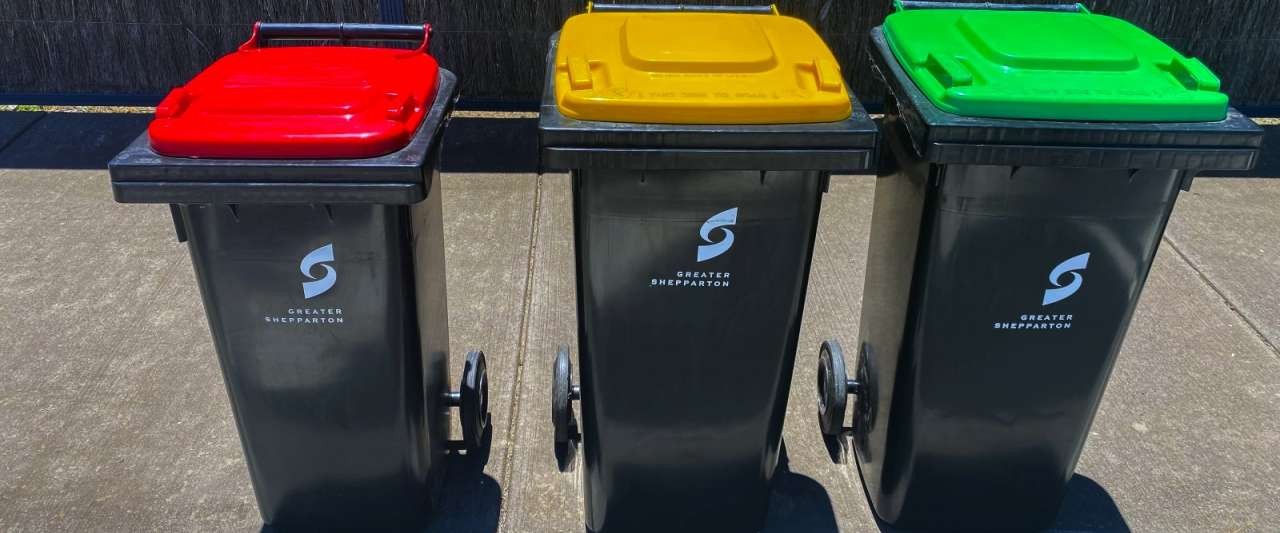 Greater Shepparton City Council provides a number of waste services and facilities for residents that allow you to keep your environment clean and sustainable.
What goes in which bin?
New and changed waste collection services
As well as changes to your collection schedule for red, yellow and green lid bins, learn about our NEW waste services, including a nappy collection service, textile recovery boxes (for clothing and accessories), a soft plastics collection service and a new purple-lid bin for glass. Watch this space!
Council's Waste Services
Council's Waste Services include:
The waste collection service is compulsory in urban areas and optional in rural areas.
To arrange a kerbside waste, recycling or FOGO (food organics/garden organics) collection service or to find out more about Council's Waste Services, please contact us on 03 5832 9700 or send an email to council@shepparton.vic.gov.au.