Swooping Birds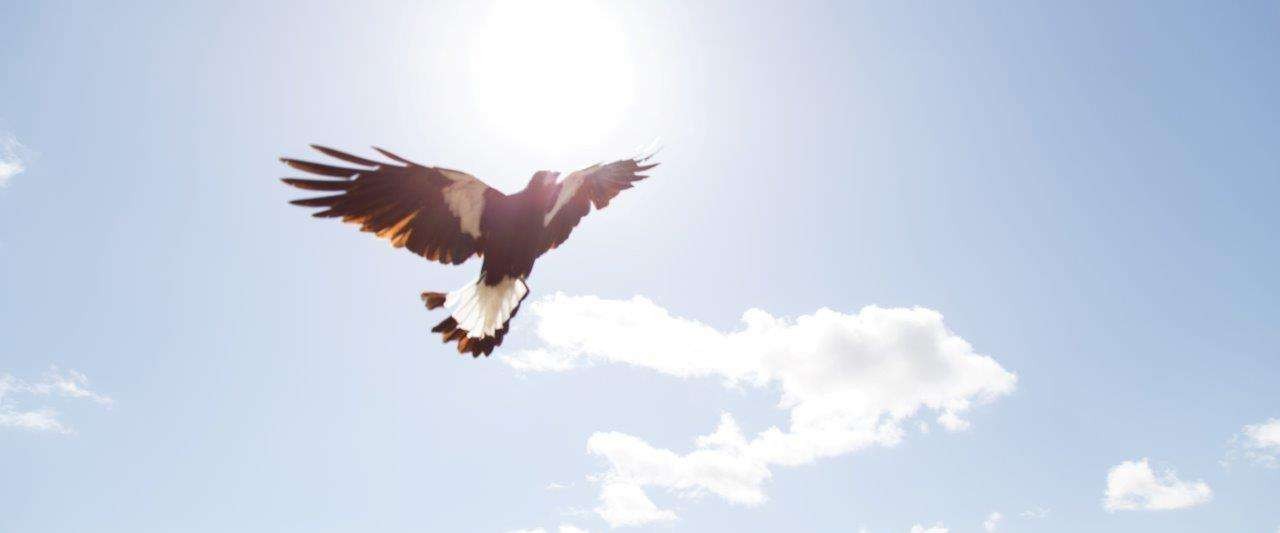 Why birds swoop
Native birds, including Australian Magpies, Magpie-larks, Kookaburras, Butcherbirds and Masked Lapwings (Plovers), are highly protective of their eggs, nest and young and will often 'swoop' unsuspecting passers-by if they feel threatened. Only a small percentage of birds attack during spring as a 'warning' to ward off intruders to their territory, which may include your local park, backyard or schoolyard.
All native birds are protected under the Wildlife Act 1975 and there are serious penalties for taking, harassing or injuring native wildlife. It is illegal to kill birds, or to interfere with their nests containing eggs or young without a permit or authority.
Top ten tips to protect yourself against swooping birds
The Department of Environment, Land, Water and Planning offer 10 tips for dealing with swooping birds:
Know your local swooping hotspots
Avoid the area
Move quickly
Cover your head
Place fake eyes at the back of your head
Do not harass wildlife
Do not destroy nests
Do not feed swooping birds
Travel in a group
Notify others
For a copy of the brochure, please refer to the DELWP website.
Known bird locations
To assist other members of the community, you can mark a bird-swooping area on Victoria's 'Magpie Map'.