Batteries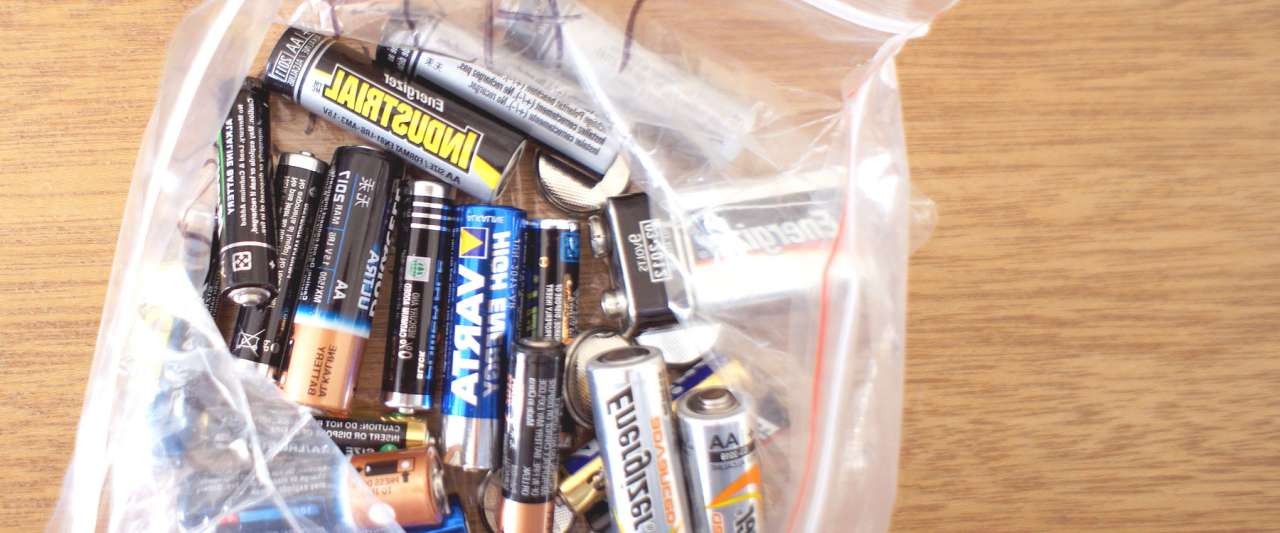 Council has recycling cylinders in most of its buildings for residents to dispose of their used and unwanted household batteries. Look for the red and yellow cylinders with the copper top on them. Resource Recovery Centres are also able to accept your household batteries.
Locations
Tatura, Shepparton and Mooroopna libraries
Shepparton Sports Stadium
SPC Ardmona KidsTown
Council's Welsford Street Office
Council's Doyle's Road Complex
Greater Shepparton Visitor Centre
Murchison Supa Value Centre
Shepparton Business Centre
What types of batteries?
Almost all batteries of domestic origin (not from commercial premises) can be included. These include single and multiple use batteries, like the ones used in remote controls, toys, electronic devices, torches and battery powered tools and typically include AA, AAA, C, D, 6 and 9 volt types. Use an old ice-cream container to collect your batteries in at home and next time you are in town simply drop them into the recycling cylinders and we'll take care of the rest.
Lead acid batteries are not included in this program, nor are mobile phone batteries. There are free disposal services for both these types of batteries in Shepparton. Lead acid (car and motorbike) can go to the Resource Recovery Centres and mobile phone batteries can be put into the MobileMuster containers at Council's Welsford Street office and also at communications retailers around town.
Why recycle batteries?
Australians use millions of household batteries each year and 97 per cent of them end up in landfill, that's over 8000 tonnes per year. Batteries are the most common form of household hazardous waste as they contain eco-toxic metals and elements that can leach out into the environment when they are disposed of in landfill. These materials include nickel, cadmium, lead and mercury which can pollute soil and groundwater and be harmful to animals and humans.
Many of these elements can be recovered and used to make new batteries if they are collected for recycling and processed correctly.
Rechargeable Batteries
Multi use (rechargeable) battery technology has vastly improved over the last few years and now they offer a good, cost effective alternative to single use devices. Rechargeable batteries can be recharged up to 1000 times before becoming exhausted, so they are the best environmental and economic alternative to single use. They are also recyclable.
These batteries also have several other environmental advantages, these being reduced packaging, reduced transportation needs and the resultant GHG production and reduced mining for virgin resources compared to single use.