Pools and spas registration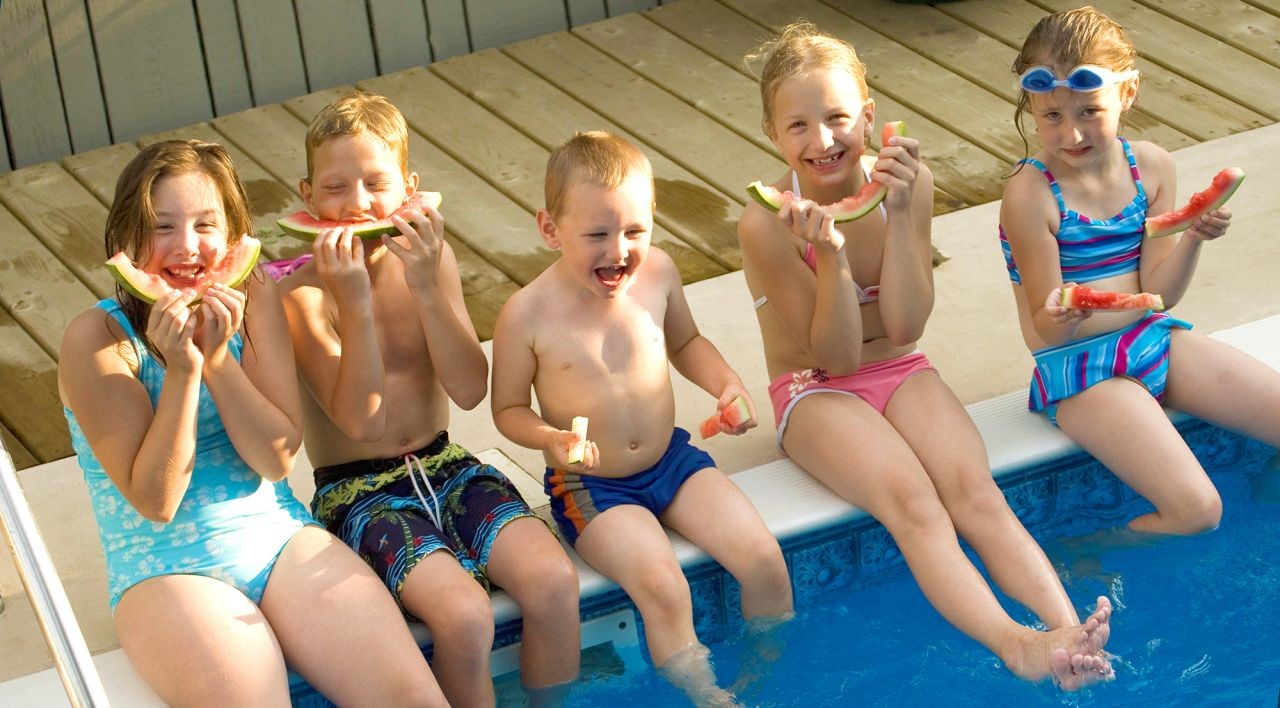 The Victorian Government has introduced new laws to make swimming pools and spas safer for everyone. All swimming pools and spas must be registered with your local city council and a certificate of compliance provided stating that safety standards for fencing/barriers have been met.
The age of your pool determines which safety standard must be met. For more, read the swimming pool and spa legislation.
The Victorian Government introduced this new scheme after numerous Coronial investigations found that unmaintained and non-compliant pool barriers had contributed to the deaths of children in backyard pools. Read more on the Victorian Building Authority website.
What types of pools/spas are impacted?
It is now mandatory for owners of land where a swimming pool or spa is located to register their pool or spa with Council.
All swimming pools and spas in Victoria that are capable of holding more than 300 mm (30 cm) of water are required to have a pool safety barrier to restrict access to a pool area by young children.
This includes inflatable pools, above ground pools, indoor pools, hot tubs, and bathing or wading pools.
Also included are all pools associated with residential facilities (e.g. Caravan Parks, Hotel/Motel, Aged Car Facilities).
In addition, all gates, fences or walls that form part of the barrier around the pool must be maintained and kept in good working condition.
Owners of land where a swimming pool or spa is located will now have to complete the following steps.
Step 1 - Register
How to register
Registration costs are applicable which include the Initial Pool/Spa Registration fee, Initial Certificate of Barrier Compliance Registration fee and Records Search fee (if applicable).
Payment is made via credit card through a simple online form.
What information do I need to provide?
To register you simply need to provide your name, property address and contact details. You will need to upload any building permit in relation to your pool/spa (if available).
Why do I have to pay for a records search?
Under the new Victorian laws, Councils are responsible for determining when your pool/spa was constructed and therefore which safety standard applies.
Council will conduct an archive search to verify the age of your pool/spa. This is covered by registration fee.
If the age of your pool/spa cannot be verified, the current safety standard will be applied.
Find out more about Registration on the Victorian Building Authority website.
When do I have to register by?
All existing pools and spas were to be registered by 1 November 2020. Any new pools or spas built after 1 November 2020 must be registered within 30 days after issue of occupancy permit or certificate of final inspection.
What happens next?
Once you have registered your pool, Council will confirm via email:
the age of your pool/spa;
the level of barrier standards you must meet; and
the date when you must submit your initial certificate of barrier compliance with Council or when your next certificate of barrier compliance is due if provided when registering your pool.
Please Note: Certificate of barrier compliance inspection dates are set based on your pool or spa construction date.
Step 2 - Inspect and Repair
How to arrange a pool inspection
An inspection of your pool or spa barrier can be carried out by:
a registered building surveyor or building inspector
any registered building practitioner whose registration authorises the carrying out of inspections of pools or spa, including the associated barriers.
Note: If you construct a pool or spa after 1 November 2020, the registered building surveyor who conducts a mandatory inspection following the construction of a pool or spa barrier can also conduct the inspection and issue a certificate of barrier compliance.
To find a registered Pool Inspector you can use the Victorian Building Authority website. When searching, select Type of Work: "Building Inspector - Pool Safety". Alternatively you can search in Google for 'Pool Inspections Shepparton'.
There is no set fee for a safety barrier inspection. The Victorian Building Authority recommends you obtain quotes from at least two practitioners before you proceed with the inspection.
Read more about Inspection & Compliance on the Victorian Building Authority website.
What can I do before the pool inspection?
Once Council has given you the relevant barrier standard you can use the corresponding checklist below prior to your pool inspection.
What do I do after the inspection?
After inspecting the pool or spa safety barrier, the inspector will either:
Issue you with a certificate of compliance if your pool/spa barrier meets the required standard;

OR
If the barrier does not comply with the applicable barrier standard, the inspector will:

issue a written notice of repairs needed (within a maximum of 60 days, when they will re-inspect);

OR
issue an immediate certificate of barrier non-compliance if the barrier poses a significant or immediate risk to life or safety, or is not likely to be repaired within 60 days.
The issued Certificate of Barrier Compliance or Certificate of Barrier Non Compliance must be lodged with Council. This is an online process.
This is a requirement regardless of whether the inspection is carried out by the Council or a Private Practitioner. The certificate must be lodged with 30 days of being issued.
This is a mandatory process and subject to a Statutory fee.
How do I arrange any repairs or changes?
You can engage a private contractor to undertake any required repairs.
It is recommended you obtain quotes from at least two practitioners before you proceed with engaging a contractor to undertake works.
Step 3 - Lodge compliance certificate
How do I obtain a compliance certificate?
A certificate of pool and spa barrier compliance certifies that a pool or spa safety barrier complies with the applicable barrier standard.
The following persons can conduct barrier inspections and issue certificates of barrier compliance:
a registered building surveyor or a registered building inspector;
a swimming pool and spa inspector.
Read more about compliance certificates at the Victorian Building Authority website.
When do I have to lodge the compliance certificate?
Under the Victorian law, the due date for lodging your certificate of compliance depends on the age of your pool/spa safety barrier.
| Date of construction | Due date |
| --- | --- |
| Before 30 June 1994 | 1 June 2022 |
| July 1994 - 1 May 2010 | 1 June 2023 |
| 1 May 2010 - 31 October 2020 | 1 June 2024 |
| After 1 November 2020 | Within 30 days of occupancy permit / certificate of final inspection |
Statutory fines are applicable to owners who fail to provide a valid certificate of compliance by the due date.
Please note: Once you have received your compliance certificate, please lodge it with Council as soon as possible. Compliance Certificates are valid for 30 days from the time of issue, so make sure you lodge with Council to avoid another inspection.
How do I lodge my certificate of compliance
You can lodge your certificate of compliance online.
A lodgement fee is required to be paid when lodging your certificate.
Can I request an extension to my certificate lodgement date?
A formal request must be made in writing to Council requesting an extension or using the below form.
In accordance with Regulation 147Z, following a request from an owner, Council may extend the due date by which an owner must lodge a CBC, if it is satisfied that:
the owner has a reasonable excuse why it was not possible to lodge the CBC by the due date; or
the owner has arranged an inspection of the barrier; or
the owner has arranged to rectify any non-compliances previously identified by the swimming pool inspector; or
building work is occurring on the land and as a result, an inspection would not be appropriate; or
a building notice, building order or emergency order has been issued in relation to the swimming pool barrier.
Council will inform the owner in writing of the outcome of the request.
This extension can only be granted for up to six months at any one time. Council may grant additional extensions in relation to the same registered swimming pool (for example, if building work is continuing on the site).
Councils are not obligated to grant an extension, even where an owner has arranged to have the barrier inspected, rectified or where building work is occurring. There may be instances where, in the judgement of the relevant council, a request for an extension is refused and the owner penalised for failing to provide a CBC by the due date.
Step 4 - Update
How often do I need to update the certificate?
To meet the requirements of the new Victorian laws, you must update your certificate of registration every four years.
Do I need to re-register when I update?
No. You only need to register once. After four years, you will need to arrange another inspection to obtain a Certificate of Compliance stating that your pool/spa barrier still meets required standards.
The new Certificate of Compliance must then be lodged with Council.
Frequently Asked Questions
What if my pool/spa has been removed?
If you have removed your pool/spa, you will need to notify Council to arrange an inspection verifying the removal. This is at no cost to you.
What if I want to remove my pool?
Some people may decide they no longer want a pool/spa or that the cost of required repairs is too great.
You may require a building permit to ensure your pool is safely removed.
If you are considering removing your pool/spa, please contact Council for further assistance on 03 5832 9730.
If my pool or spa is empty do I need to register?
Yes, you are required to register your pool or spa even if it does not contain any water presently.
Do the laws apply to relocatable/temporary pools?
Yes. Under the Victorian Government's new laws, relocatable pools or spas are covered by the new laws if they remain erected for three consecutive days or more.
This covers any pool/spa that is capable of containing water to a depth of greater than 300 mm and can include inflatable children's pools if they are erected for more than three consecutive days.
If the relocatable pool/spa is erected for more than three consecutive days it must be registered with Council by the fourth day it is erected.
What happens if a non-compliance certificate is issued?
A pool inspector can issue a non-compliance certificate in the event of serious safety issues or if repairs have not been made following an inspection.
The pool inspector is responsible for lodging the non-compliance certificate with Council.
What if I have recently bought a property with a pool/spa?
Please contact Council on 03 5832 9730 to check whether your pool has been correctly listed on the register.
If it has been registered, Council will advise when your next Certificate of Compliance is due.
Do I need permission to build a new pool/spa?
A building permit is required to be obtained prior to the installation of any swimming pool or spa as specified above, that is capable of containing a depth of water exceeding 300mm (30cm) and to install and/or alter an existing swimming pool safety barrier. You will be required to submit a design and site plan fully detailing the type and location of the barriers which include but are not limited to:
Fences
Walls
Barriers
Palings
Doors
Windows
Gates
Locks
Latches
Catches
Bolts
Fly screens that restrict access to the swimming pool or spa
Self-closing devices etc.
For more information and helpful resources see the Victorian Building Authority website.
What do I do if I am a renter?
It is the property owner's responsibility to have their pool barrier registered and inspected, and to lodge the certificate of compliance.
Check with the property owner or your property manager to find out if the property you live at has been properly registered by 1 November 2020.