The architectural competition for a new SAM (Shepparton Art Museum) and building jury recommendation was endorsed at the Ordinary Council Meeting on Tuesday 18 April following a comprehensive design competition spanning several months.
The seven member expert jury report noted that the Denton Corker Marshall proposal was unanimously selected as the winning proposal for the Stage 2 Concept Design Competition after a robust and rigorous assessment of the five design concepts against the agreed criteria.
The Denton Corker Marshall proposal stood out because it combined a powerful and relevant conceptual idea – well-resolved and compelling in its sculptural expression and detail – with a highly adaptable, functional, safe and efficient solution, according to the report.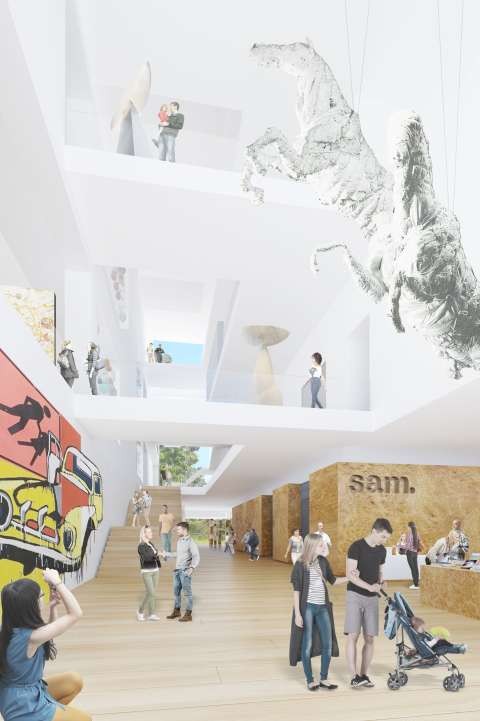 The jury report stated the building as a 'beacon in the landscape' and offers an expressive, innovative, contemporary and exciting SAM that works well with its immediate and greater environmental, social and cultural contexts. It is anticipated that the design will make an outstanding contribution to the identity and culture of Shepparton and Victoria.
The jury noted that each of the five shortlisted entries were carefully prepared and commended the entrants for their endeavour. The field of submissions was competitive and the jury considered each design carefully and at length against the design competition's evaluation criteria. The design objectives clearly articulated specific design requirements which the jury focused on to reach their ultimate decision, which was unanimous.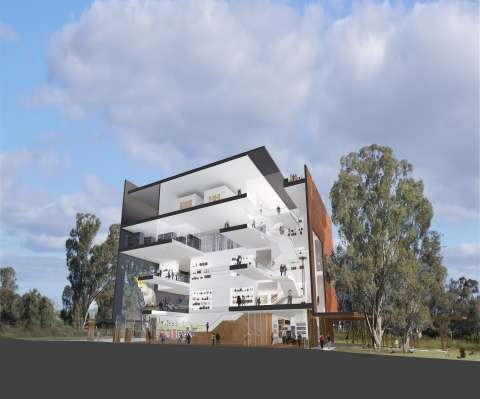 The 1,417 submissions received from the community were discussed and taken into account by the jury during their deliberations. The jury was impressed with the detailed responses provided by the Greater Shepparton community, and wishes to thank all of those who took the time to provide feedback, of which added significant value to the final report.
On April 18 Council endorsed the jury's recommendation to announce Denton Corker Marshall Architects as the winner of the Architectural Concept Design for the new Shepparton Art Museum; to award the winner with the prize of $10,000; and to authorise the Chief Executive Officer to negotiate and execute the necessary contract with Denton Corker Marshall in accordance with the provision of the SAM Architectural Concept Design Competition Conditions.
Greater Shepparton City Council Mayor Dinny Adem said the Council was thrilled to endorse the report from the expert jury and was looking forward to seeing the concept designs expanded into construction plans. "The new SAM is going to be something that Greater Shepparton can be proud of well into the future,' said Cr Adem.
"The new SAM will be a game changer for the region, creating tourism and employment opportunities for Greater Shepparton and beyond. It will provide a cultural centre to our regional city but it will be more than an art museum; it will be a place for learning and experiencing, socialising and celebrations. The selected design is reflection of what makes Greater Shepparton unique and we congratulate the competition winners in being able to capture this", explained Cr Adem.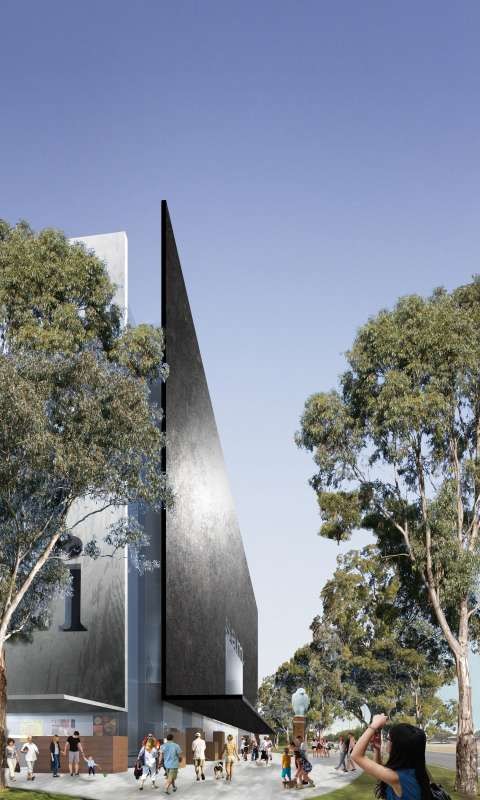 Denton Corker Marshall Design Director Adrian FitzGerald said "Our design is characterised by simplicity and clarity with compelling imagery creating a landmark cultural destination. By making the building small and tall we maximise parkland around the gallery and incorporate numerous places for community interaction, including a Sculpture Forecourt, Community Arbour, Art Hill, cafe and roof top event venue along with sheltering verandahs to all four sides of the building. It will be an art museum that is a delight to work in and a pleasure to visit – again and again."