Climate Emergency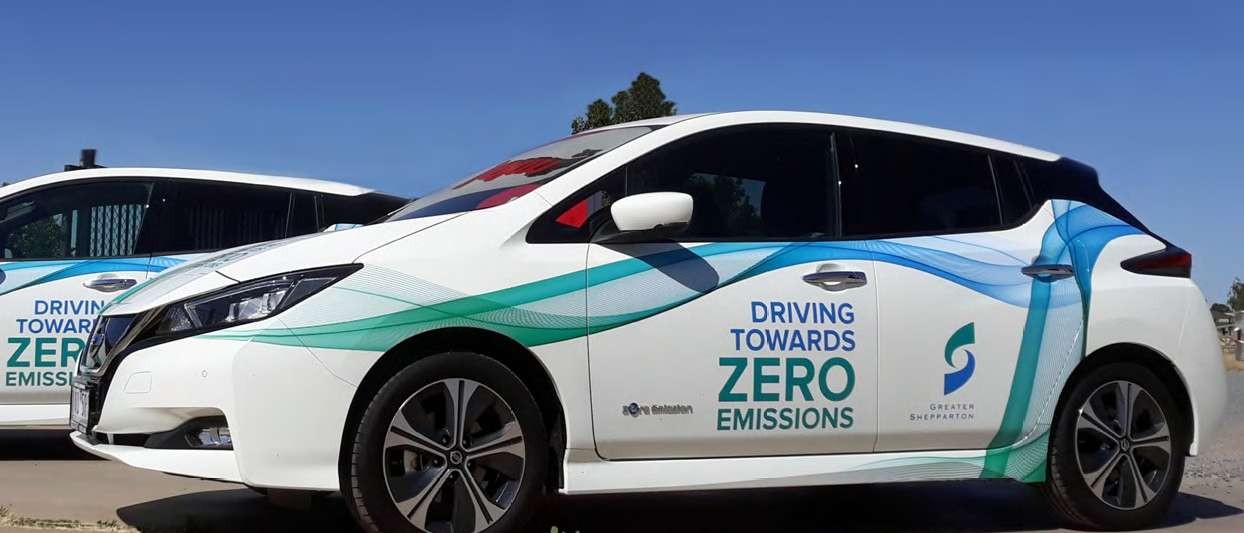 Greater Shepparton City Council recognises that we are in a state of climate emergency that requires urgent action by all levels of government, including local councils.
The climate emergency situation refers to catastrophic changes to the world's climate caused by human activity and resulting in a loss of a safe climate, which threatens all life on earth.
The climate emergency response refers to a specific approach to tackling climate change, which seeks to mobilise and take action at a scale and speed that will restore a safe climate, with the least possible loss and damage during the transition back to a safe climate.
A climate emergency declaration is a starting point in the response to the climate emergency situation. Everyone in our community can play a role in addressing the climate emergency, including residents, businesses and agencies.
Climate Emergency Declaration
Council declared a Climate Emergency at the March 2020 Ordinary Council Meeting, and approved the development of a Climate Emergency Action Plan. Council joins 1,855 government jurisdictions in 33 countries in declaring a climate emergency, including 97 local councils in Australia.
On 30 March 2020, Greater Shepparton City Council Councillors resolved to:
DECLARE A CLIMATE EMERGENCY
ADOPT A 2030 ZERO CARBON EMISSION TARGET IN RELATION TO GREATER SHEPPARTON CITY COUNCIL
What is a Zero Carbon Emissions Target?


Carbon emissions from human activities, such as burning fossil fuels for electricity, heating and transport, are the main contributors to climate change.
The aim of this target is to decrease Council's operational carbon emissions to zero by 2030.

DEVELOP ACTION PLANS TO SUPPORT THE CLIMATE EMERGENCY DECLARATION AND THE 2030 ZERO CARBON EMISSION TARGET IN RELATION TO GREATER SHEPPARTON CITY COUNCIL
To learn more about the Climate Emergency movement, and to see other organisations that have declared a climate emergency, visit the Climate Emergency Declaration and Mobilisation in Action (CEDAMIA) website.
Climate Emergency Action Plan
Greater Shepparton City council adopted our climate safe future – Climate Emergency Action Plan as response to declaration of a climate emergency on March 2020.
The plan underpinned by a strong partnership approach between the community and council, while being supported by science-based evidence. It identifies 80 actions falling under four strategic priorities of climate change leadership, transitioning to net zero emissions, building a climate resilient community and supporting a thriving and climate ready agriculture.
2030 Zero Emissions Target
Council declared a 2030 Zero Emissions Target for Council's services and operations at the March 2020 Ordinary Council Meeting, and the development of a plan to reach this target.
Council has undertaken a comprehensive carbon emissions assessment, and is now developing the 2030 Zero Emissions Plan to ensure Council aligns with the rapid reduction in emissions required under the climate emergency.
Council has completed the implementation of the Energy Reduction Plan, and participated in many energy saving projects including installing solar PV systems on Council facilities, purchasing 100% renewable electricity, and incorporating electric vehicles into its fleet.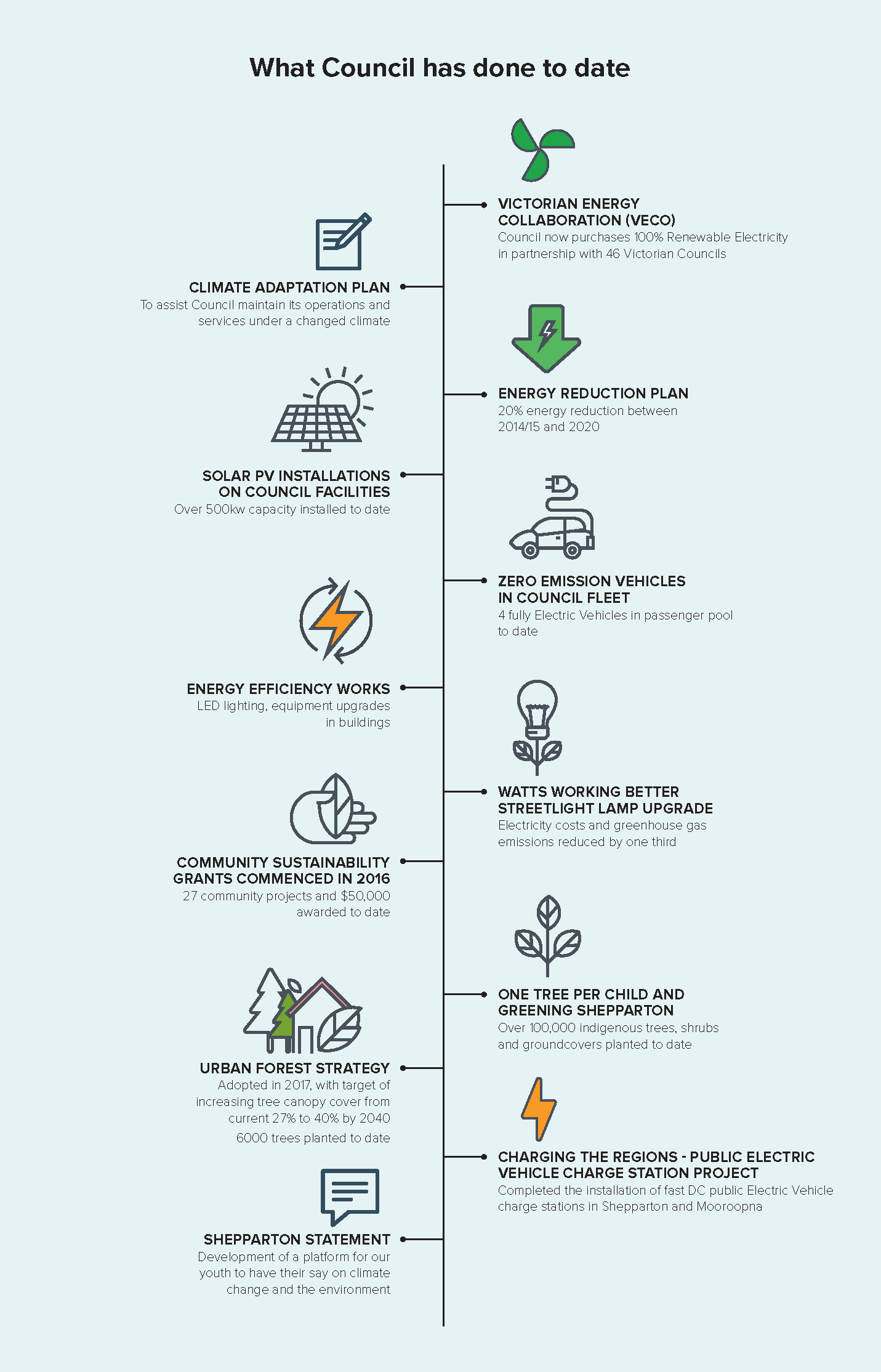 Shepparton Statement
In 2019, Council developed the Shepparton Statement with the aim of providing a platform for our youth to inform leaders of their concerns and ideas to improve our environment. Youth involved in the Shepparton Statement were instrumental in advocating for Council to Declare a Climate Emergency.

Council are currently working with Shepparton Statement participants to identify the priorities of the Climate Emergency Action Plan.
Visit the Shepparton Statement website to find out more.