Positive Ageing Advisory Committee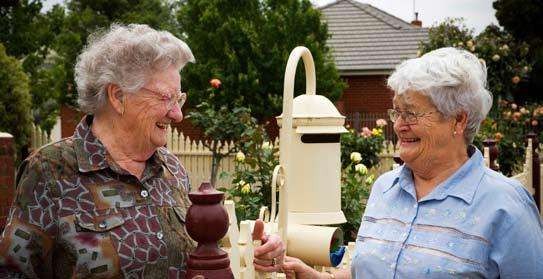 Council has in place a Positive Ageing Advisory Committee which was established in 2011 as part of Council's commitment to ensuring that older residents remain active, healthy, independent, and connected to their community.
The committee advises Council on issues relating to older people and promotes an age friendly municipality. This committee also provides a strong partnership between the community and Council to facilitate better responses to the community's needs.
The Committee is made up of nine representatives and meets monthly at the Council offices in Welsford Street.
Please complete the Positive Ageing Advisory Committee feedback form if you would like something raised at a meeting.
Committee Vacancies
Nominations for appointment to the committee are currently CLOSED.
Confident Living Booklet
This booklet provides important information about safety and security to help older residents to enjoy life to the fullest. It includes simple tips and key contacts that will assist with:
Taking care of yourself
Improving the security of your home
Travelling safely and affordably
Gaining access to services that will enhance your wellbeing and independence
Managing your finances and other legal issues
While this booklet has been prepared to help older people to live more comfortably and independently, it is also an important information source for carers.
This booklet is generalist in nature. If you live in a retirement village or are renting, please check with your maintenance manager or landlord where appropriate. Please note that information is subject to change. Calls to toll free numbers from mobile phones may incur additional charges.