Environment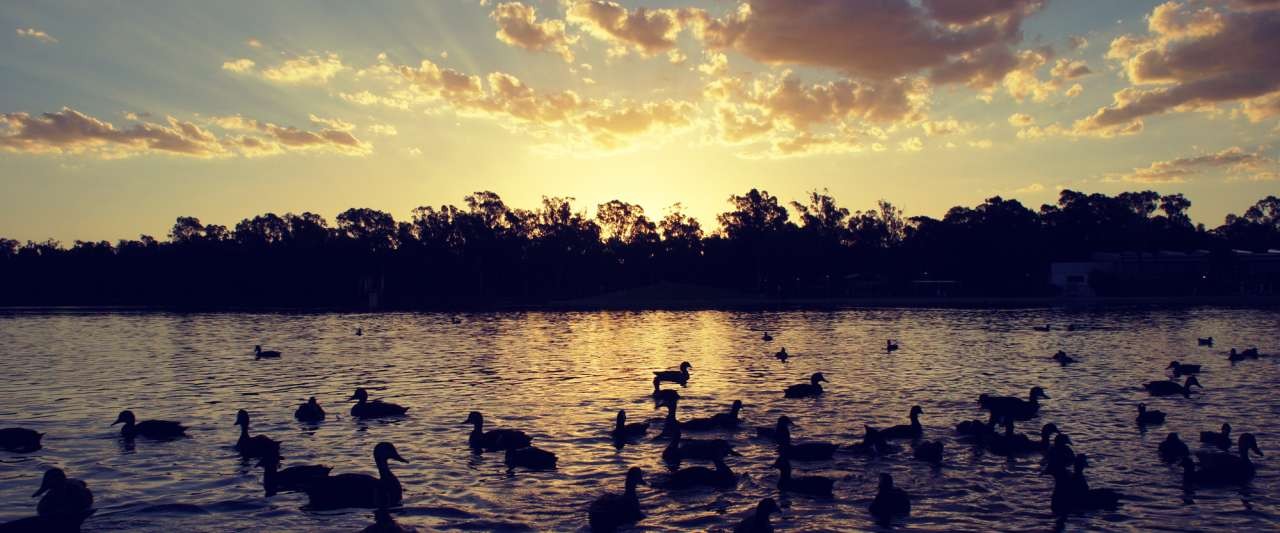 The City of Greater Shepparton is situated in the Shepparton Irrigation Region in the lower "Agricultural Floodplains" of the Goulburn Broken Catchment.
The meeting of three major streams (Goulburn River, Broken River and Seven Creeks) is located in the geographical centre of our municipality.
Our Environment
Our landscape is dominated by floodplain features, is mostly flat with undulating soils and sandy rises. Other geological features include the ancient volcanic granite hills rising from the plains around Dookie and uplifted goldfields and box ironbark hills to the west of Murchison. Some of the most significant environmental assets within the Greater Shepparton City Council municipality are the Lower Goulburn National Park, the Dookie Bushland Reserve, Loch Garry, Gemmill's Swamp, Reedy Swamp and Victoria Park Lake.
Our natural environment has provided our region with clean air, productive soils, temperate climatic conditions and a water supply that has allowed us to become one of the most productive agricultural production areas in Australia. The environmental values of our current natural landscapes have been significantly degraded by human imposed modifications since European settlement. These land management practice changes have degraded our soils and seriously altered the natural landscape resulting in our indigenous flora and fauna being largely restricted to areas along roadsides and riparian bushland.
Council acknowledges that the future prosperity of our community is dependent upon a healthy environment to sustain us.
Council and the Environment
Greater Shepparton City Council is committed to the achievement of a sustainable way of life for current and future generations through a shared understanding of sustainability. Council has outlined this commitment in our high-level strategic documents including the Greater Shepparton 2030 Strategy, Council Plan 2013-2017, Greater Shepparton Planning Scheme, Greater Shepparton Environmental Sustainability Strategy, and Sustainable Decision Making Policy.
Council has many environmental sustainability management roles and responsibilities, including compliance with Commonwealth and Victorian Government Environmental Legislative Acts. Council has four main areas of environmental responsibility:
Council has a Sustainability and Environment Team whose role is to facilitate sustainable environmental growth and development within Greater Shepparton. The Sustainability and Environment team consists of Sustainability and Environment Officers and RiverConnect Project staff.
Useful Links