Parking Map
Greater Shepparton City Council has prepared a map of parking locations in the central Shepparton area. It also includes designated accessible parking bays, toilets and mobility scooter recharge stations.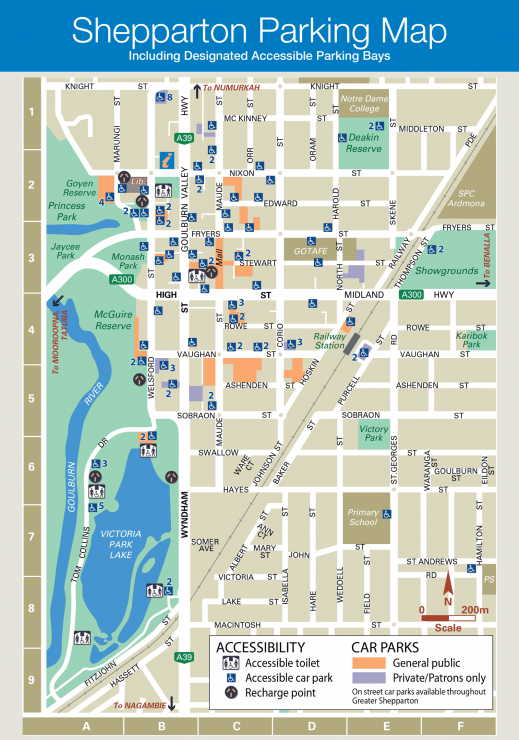 Shepparton Parking Map
Download the Shepparton Parking Map from the link below.
Contains locations for free timed off-street parking. Updated July 2020
You can also use our interactive Accessible Facilities Map to find accessible parking spaces in all of our towns across Greater Shepparton.
The RECHARGE Scheme™
The RECHARGE Scheme™ allows people to safely recharge their electric mobility scooter or wheelchair battery, free of charge. For more information please contact Council or visit the Recharge Scheme website.
Applying for a Designated Accessible Parking Bay (DAPB) Permit
For information about applying for a disabled parking permit, please visit our Disabled Parking page.