Play Learn Grow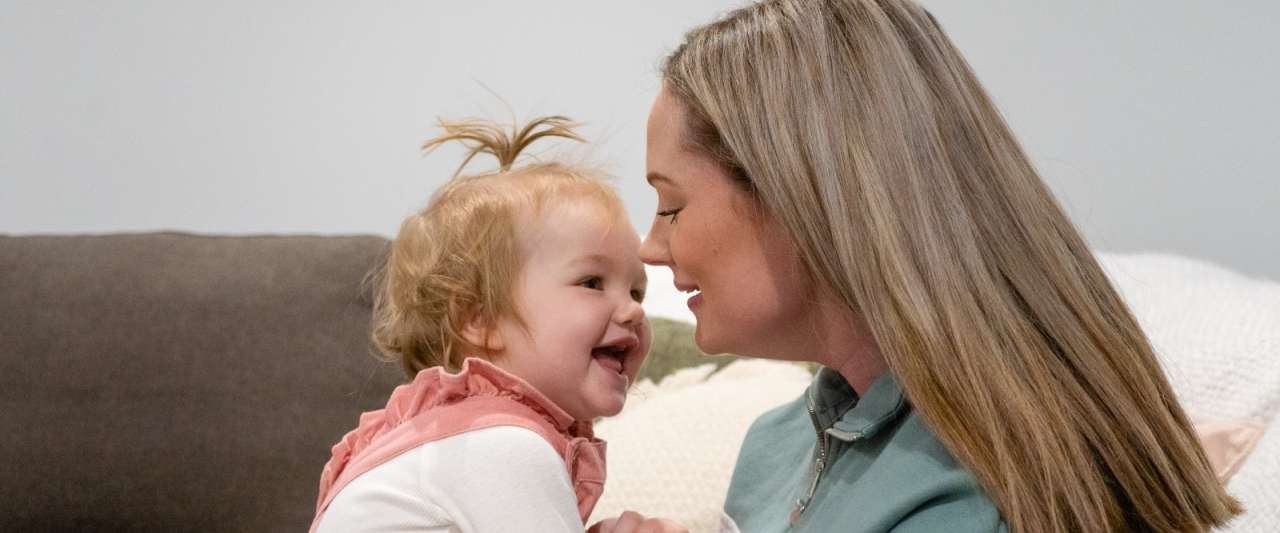 You are your child's first and most important teacher.
1. Communication Skills and General Knowledge
Arabic / عربى Dari / داري Hindi / ਪੰਜਾਬੀ Malay / Bahasa Melayu Swahili / Kiswahili
Communication with children and babies is important to their relationships and development.
Babies cry to communicate and let you know they need something – a cuddle, they are hungry, they are tired. Crying is the only way your baby knows how to communicate.
You can help children develop conversation skills by talking and listening with them every day. Activities like cooking, folding up the washing, changing a nappy, playing in the backyard, travelling in the car or going grocery shopping are all great times to be talking with your child about what is happening or what you are doing.
Asking questions about things you can see, smell or hear is a great way to get your child talking and thinking about different things. Given them time to respond and show that you are listening.
Meal times are a great time to talk and listen to each other – talk about your day, something good or funny that happened, etc.
Babies and children need to hear language to learn language – sing songs, play games, participate in pretend play, name items
Put your phone or device away and focus on talking and listening with your child!
Head to your local library and have access to hundreds of books and games for your children to enjoy. Don't forget to check out the rhyme and story time sessions offered by your local library.
Here are some helpful tips on communicating with your child.
See below for links to some fun activity sheets for families.
3. Physical Health and Wellbeing
Arabic / عربى Dari / داري Hindi / ਪੰਜਾਬੀ Malay / Bahasa Melayu Swahili / Kiswahili
Physical activity can start very early in life as part of everyday play. Being active, eating good foods and receiving care and support from local health services can all help them grow up strong, happy and healthy.
Children aged 1-5 years need physical activity for at least 3 hours each day. For babies, 30 minutes of tummy time each day help them grow and develop.
You can get lots of help and information from the Maternal and Child Health Nurses about: raising happy, healthy kids; parenting information and family health and wellbeing.
Going to all of the MCH key age and stage visits is very important so you can keep track of your child's height, weight, development, have eye sight checked, learn about play, food and sleeping.
Have fun at home running around in the backyard, playing a game of catch, throwing the frisbee or have a backyard picnic.
Head on down to the Shepparton Lake and check out the playgrounds, skatepark, walking tracks and families of ducks and pelicans. Learn more about Activities in the Park.
Meet some friends at the park or playground.
Go for a bushwalk or bike ride as a family.
Make an activities box at home or in the car with balls, bats, buckets, skipping rope etc so that you're always prepared for outdoor games.
A variety of healthy foods helps give children the energy they need to play, learn and grow.
Making rainbow snack plates can be a fun way to get children to eat their fruits and veg – cut in fun ways and pick ones that are all different colours. Get your children involved in preparing food and snacks.
Raising Children Network

– Physical activity for young children.

See below for links to some fun activity sheets and information for families:

Got It – Activity Sheet
Looking for Mini Beasts – Activity Sheet
Making Body Shapes – Activity Sheet
Healthy-food-every-day
Healthy eating head to toe
4. Social Competence
Check back regularly over the coming weeks for new videos.