International Day of People with Disability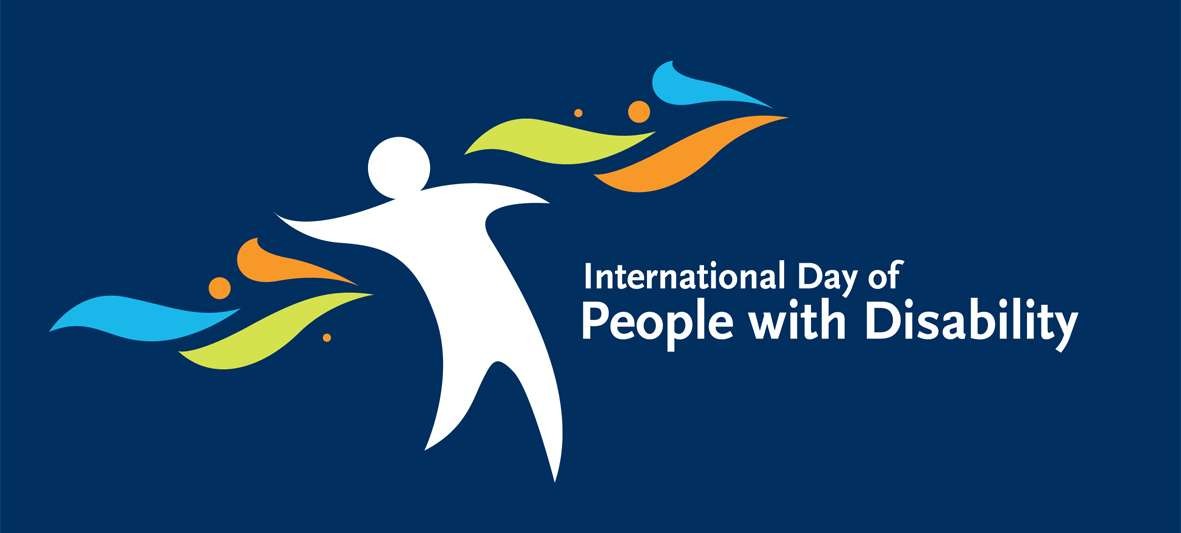 International Day of People with Disability (IDPwD) is held on 3 December each year. IDPwD is a United Nations observed day celebrated internationally. It aims to increase public awareness, understanding and acceptance of people with a disability and celebrate their achievements and contributions.
Each year the UN announces a theme to observe for IDPwD. The annual theme provides a focus on how society can strive for inclusivity through the removal of physical, technological and attitudinal barriers for people with disability.
IDPwD 2020
In 2020, the coronavirus (COVID-19) pandemic has affected the world's ability to hold public events and awards ceremonies, meaning there will be some changes in the IDPwD is celebrated and acknowledged around the world. This year, IDPwD will promote and acknowledge the achievements and contributions of people with disability through a digital, online campaign. This will run from the IDPwD website and social media channels.
While supporting this campaign online, Greater Shepparton City Council has decided to acknowledge IDPwD and use 2020's circumstances to look at disability from a different angle.
This year, Council has decided to challenge the way ableism is viewed in the community.
The late Professor Steven Hawkins said it best: "Remember to look up at the stars and not down at your feet. Try to make sense of what you see and wonder about what makes the universe exist. Be curious. And however difficult life may seem, there is always something you can do and succeed at. It matters that you don't just give up."
What is ableism?
Ableism is a set of beliefs or practices that devalue and discriminate against people with physical, intellectual, psychiatric disabilities or who are perceived to have disabilities. This often rests on the assumption that disabled people need to be 'fixed' in one form or another. Ableism is intertwined in our culture, due to many limiting beliefs about what disability does or does not mean.
Ableism can be seen in how able-bodied people learn to treat people with disabilities. It is often seen when those living with disabilities are not included in the decision making process for issues that will affect them in the short, medium or long term.
Ableism often rears its head in how able-bodied people have learned to treat and the language used to discuss people disabilities. As small children, many nondisabled people are taught to be 'extra' nice to people with disabilities: open the door for them, run to press the elevator button for them, ask if they need any help as they are crossing the street, etc. There is good intention behind this lesson, but by explicitly being 'nice' to this group of people, what we're really doing is pitying them based on the belief that they couldn't do any of these things on their own and in a sense are helpless. Language itself is constantly reflecting this assumption of helplessness. When someone says a disabled person is "wheelchair bound," for instance, it doesn't give them much credit as a mover and shaker.
Ableism can be broken down when people with disabilities are given a seat at the table in decision making and planning. Just getting to this table means things such as meeting location, communication format, transportation, and the rest is taken into account. Accessibility in each of these formats is key for any disabled person to not only be included, but to have a voice.
Council has decided to showcase people with barriers that have embraced life and challenged the concept of ableism on a daily basis. These people are not defined by their disability people, and are looking to live their life the best way they know how.
Stella Young
Stella Young was a comedian and journalist who happened to go about her day in a wheelchair — a fact that doesn't, she'd like to make clear, automatically turn her into a noble inspiration to all humanity.
Dylan Alcott
Dylan Alcott wasn't always a Paralympic champion. He grew up disabled, but it might not be what you think. In this engaging and funny talk, Dylan tells us what it's really like growing up with a disability. Dylan Alcott OAM is a Paralympic gold medalist, World Champion, Grand Slam champion and world record holder for both wheelchair basketball and wheelchair tennis. In 2008, Dylan won Gold at the 2008 Beijing Paralympic games at the age of 17, the youngest ever winner of a wheelchair basketball gold medal. In 2013, Dylan switched sports to wheelchair tennis, and in 2015 won his first grand slam title at the Australian Open. Dylan was born with a large tumor wrapped around his spinal cord, leaving him a paraplegic. He is a keen advocate for people with disabilities, and is an ambassador for the charities Starlight Foundation and Variety which help change the lives of kids with disabilities across the country. Dylan is also a music enthusiast, and is well known for his wheelchair crowd surfing at music festivals.
Peter O'Connor
Peter is a Shepparton local who embodies this year's theme of challenging ableism. Peter has spent time working in telecommunications and as a radio host and presenter. Peter is a qualified master scuba diver and is currently training to achieve his private pilot license. Peter has achieved all this while living with impaired vision.