Fire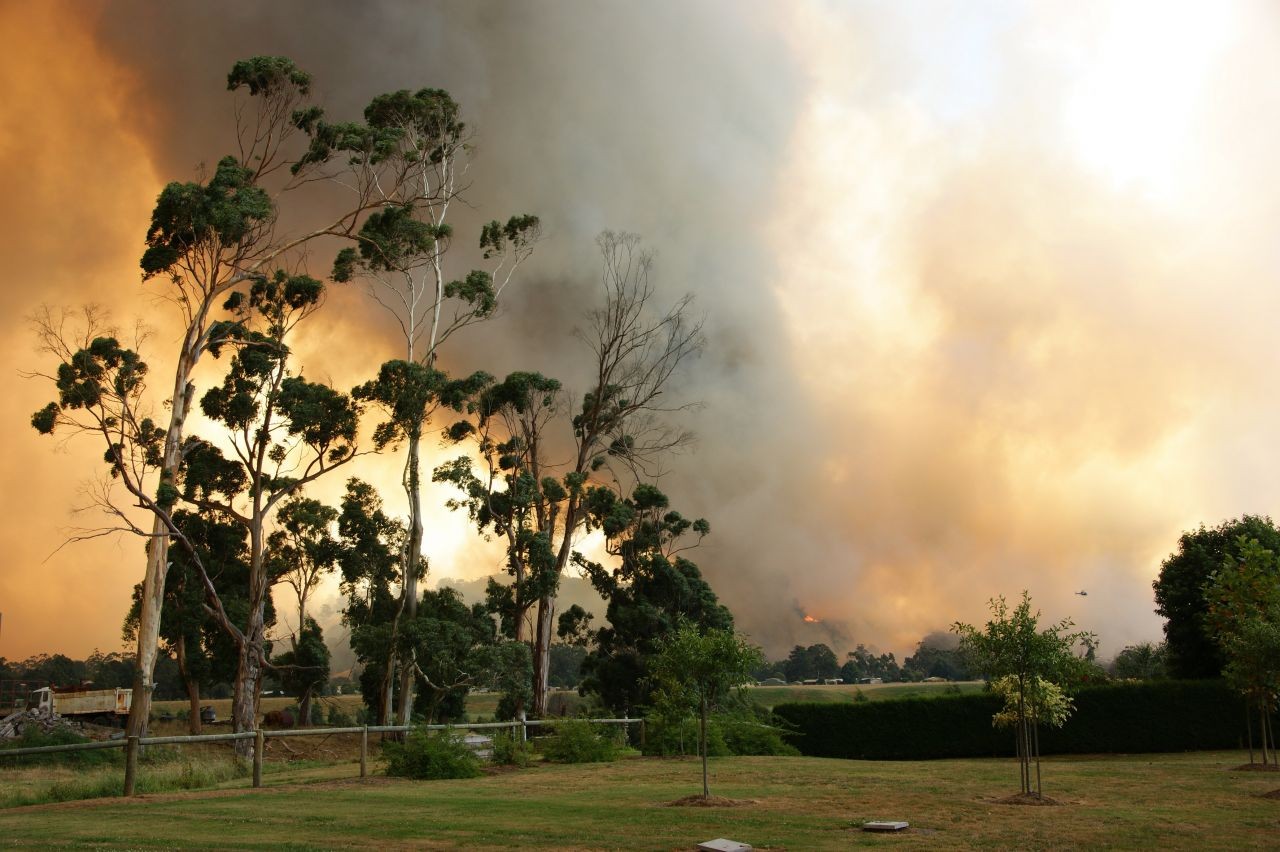 All of Victoria is at risk of bushfire. Whether you live in the bush, on a farm, near the coast or in a suburban area surrounded by grassland, or if you plan to travel in these areas, you could be affected by a bush, grass or scrub fire.
For all life threatening emergencies call "000".
Every Victorian needs to look at their home and surroundings, assess the risk of bushfire and develop a written Bushfire Survival Plan. This plan details how you will prepare yourself and your home, and helps you decide what to do if threatened by bushfire.
It is important to remember that fire doesn't only threaten people who live in dense bush. Suburban homes were destroyed by bushfire last summer. Embers can travel kilometres ahead of a bush, grass or scrub fire, igniting leaves in gutters, vegetation, fences and other items around the home.
This section of the website has been developed specifically to assist the overall community to access advisory information to prepare, respond and recover from bushfire.
Current Information
Fire Danger Ratings
The Australian Fire Danger Rating System uses four easy to recognise rating levels, each with a message to encourage you to take action to protect yourself and others in the face of bushfire risk.
The fire danger rating levels are:
Moderate: Plan and prepare
High: Prepare to act
Extreme: Take action now to protect your life and property
Catastrophic: For your survival, leave bush fire risk areas
The white bar under Moderate indicates No Rating for days where no proactive action is required by a community. This does not mean that fires cannot happen, but that any fires that start are not likely to move or act in a way that threatens the safety of the community.
For more information visit the Australian Fire Danger Rating System website.
Download the Fire Danger Ratings Fact Sheet as a helpful reminder about the fire danger ratings and what you need to do to stay safe in your home or community.