Congupna Community Plan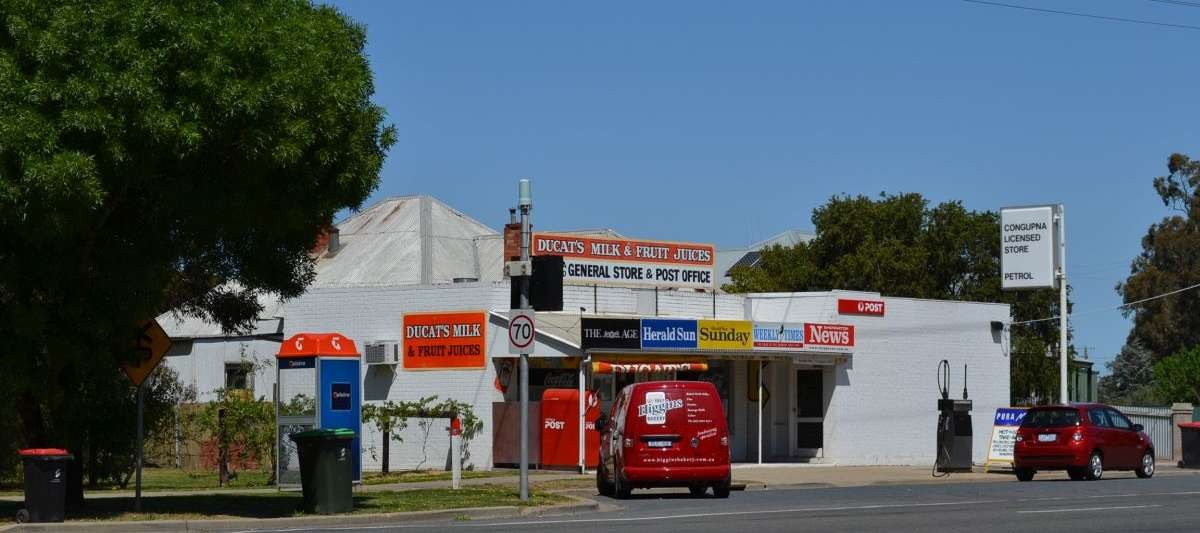 Congupna is an attractive rural district with a vibrant, friendly and active community that maintains what they love and continues to improve and beautify their village and services for future generations.
Congupna district has a population of 628 and is 10km north of the Shepparton and for many residents the love of this small country town is the quiet rural lifestyle and the feeling of a safe community.
The Congupna Community Plan was endorsed by Council in December 2013.
Some of Congupna's achievements include:
Defibrillator for the Congupna Community Hall
Hosted the Community Plan Dinner 2014
Walking track around Recreation Reserve
Inclusion of Mooving Art Program
Installation of drinking fountains at Recreation Reserve
Successfully advocated for V/Line buses to stop in Congupna (beginning January 2016)
Installation of art mural in the town centre
Town entry signage and beautification.
Congupna's priorities:
Advocating for a walking/cycling connection to Shepparton
Advocating for drainage improvements in town
Increase safe access to school
Upgrade and improve safety on roads in the area
Advocate for services – natural gas, sewerage
The Congupna Community Planning Steering Committee would love to hear from any community members happy to be involved in the Congupna Community Plan.
For further information:
Greater Shepparton Community Plan Liaison (Congupna)
Phone: 03 5832 9805.